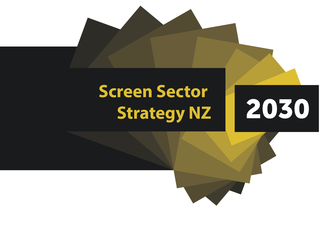 The Prime Minister on behalf of the Government has called for the creation of a 10-year strategy for the New Zealand Screen Industry. It is intended that this strategy process be led by the industry and developed during 2019 and early 2020.
The screen sector has grown in output, capacity and complexity over the last 20 years, and is set to continue growing and evolving. The strategy aims to bring a collective focus to the sector and to maximize the opportunities and strengths that exist with the changing nature of the industry both locally and globally. It is critical that the sector takes this opportunity to respond constructively and collaboratively to the Government's request for a ten-year strategy, especially if this assists with securing on-going, and hopefully enhanced, government support.
In order to progress the development of the screen sector strategy a facilitation group was established. The purpose of the facilitation group is to support the screen sector engagement process and to be a conduit for bringing the sector's many voices into the strategy.

The Playground worked with the Facilitation Group to manage the sector consultation process and the development of the strategy document itself.
More information on the Screen Sector Strategy 2030 can be found here.