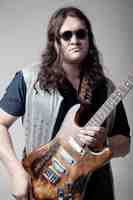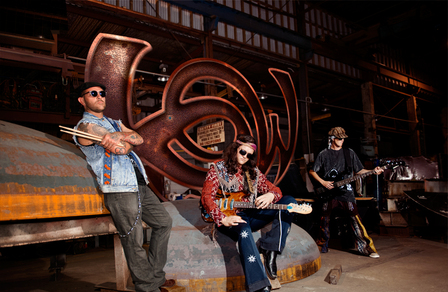 Joe Satriani; "One of the most prolific young players I've ever seen"
GAANZ; "With an explosive yet sensitive style"
Garry Sharp; "Kara's playing style is stunning to behold, a mix of dazzling virtuosity, impassioned emotion and hummingbird accuracy. For the G-Taranaki event, Kara has been especially invited to perform alongside the legendary Glenn Hughes, a first for a Kiwi musician"
Kara Gordon is called all sorts of things at his gigs, a Maori gypsy, the white Hendrix, a musical genius, part man - part guitar, a mystic playing straight from his soul. One thing is for sure - the man can play. Joined by band members Dean Blake and Ross Larsen, aka the Wreckage the boys have been making people take notice both in New Zealand and internationally. They now have their eyes set on the Northern Hemisphere and will be heading to the UK in August to perform alongside Alabama 3 and an amazing line up of high profile artists at the Best of Brixton, releasing their debut album in the fall, and heading back northern to tour that album. Kara Gordon and the Wreckage are set for great things, and this is just the beginning.
Links
to Video
Playing the blues for Lancaster