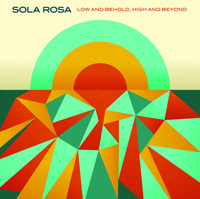 The Playground worked with Sola Rosa as Artist Manager for more than 2 1/2 years helping introduce the band internationally in the US and Europe, and seeing them top the iTunes charts with the release of their album Low and Behold, High and Beyond.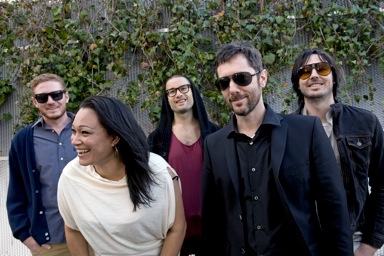 From a humble, self-released one man project, Sola Rosa has grown to a live collective of international repute. Successfully melding hip hop, reggae, jazz, latin, soul and funk
, the group have never sat comfortably in one box, but with Spraggon's guidance, that restlessness has been channelled into six succinct albums.
In New Zealand, the album GET IT TOGETHER reached the number one spot on iTunes and the Independent NZ Music Album Chart (where it stayed for four months). It reached number 15 on the NZ Album Chart, and eventually went on to achieve Gold status. Most recently their latest album LOW AND BEHOLD, HIGH AND BEYOND reached number 1 on the iTunes charts the day it came out, and maintained chart position for some time after that.
Internationally, lead single 'Del Ray' was picked up for a number of compilations – including DJ Ease's edition of Stereo Deluxe's Coming Home series and Putumayo's Latin Beats compilation. The album's full release in Europe and the USA, along with a successful debut tour of both, received attention from radio stations across both continents, was picked out as Marco Werman's album of the year for 2011, and several tracks wound up on episodes of Criminal Minds, The Protector, Gossip Girl and Mob Wives.
Low and Behold, High and Beyond, written over New Zealand's past two summers, Spraggon has drawn together a host of familiar names and new faces, and produced an album that's more beat-driven, but as always, tinged with his trademark soul and funk.
Spikey Tee, Ben White, Matt Short and Julien Dyne have joined Spraggon to form the musical core of the group. While Olivier Daysoul, L.A. Mitchell, Ned Worboys and Miles Bonny all lend vocals to the project.
For fans, the new album has been a long time coming, for the uninitiated, it could well prove revelation.
Sola Rosa - Spinning Top (Vimeo) NZ On Air from Sola Rosa on Vimeo.
Bloom Festival 2012 from Sola Rosa on Vimeo.