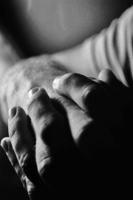 The Trust has been set up on the back of two successful project - Limbs to Pakistan The vision for the charitable trust is to provide people with disabilties from developing countries the equipment and resource they need to live better lives.
The vision is also to become a financially self sustainable trust, and with that in mind the trust will conduct annual fund raising activities using the creative projects and contacts of the trustees to raise funds.
The trust will continue to run the limbs to Pakistan project annually, and intends to broaden its activities collecting donations for a range of countries and having them accompanied by an orthotist/prosthotist for to provide clinics and fittings for those that may not otherwise have access to the expertise and equipment.