Scooter Modern have a new showroom and its got a lovely twist to it - a bit interactive, a bit collaborative, and definitely very cool.
Scooter are all about personality and being real and what better way to translate that vision of theirs than through a show room that is in full use. You can see their furniture in action - experience it in every way!
They've set up their first showroom up at the Biz Dojo in K Road in Auckland, the heart of the creative centre of Auckland. The reception area of the Biz Dojo is where its at - Scooter Modern Furniture mixed with a little vintage in a very contemproary real setting.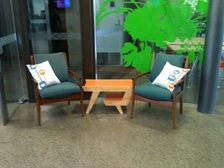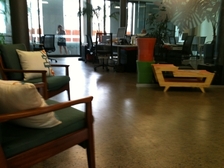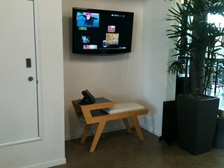 For more info contact us info@theplaygroundcpm.com
Posted: Thu 17 Feb 2011