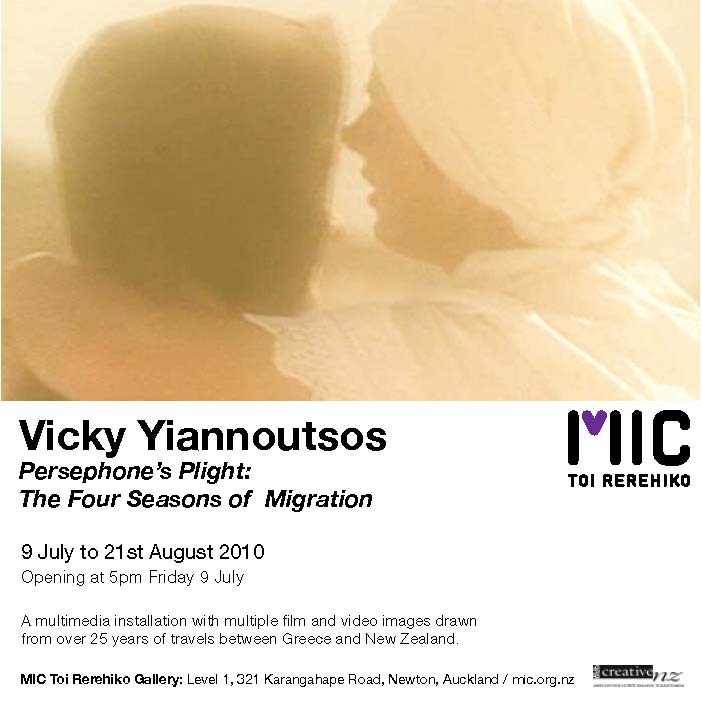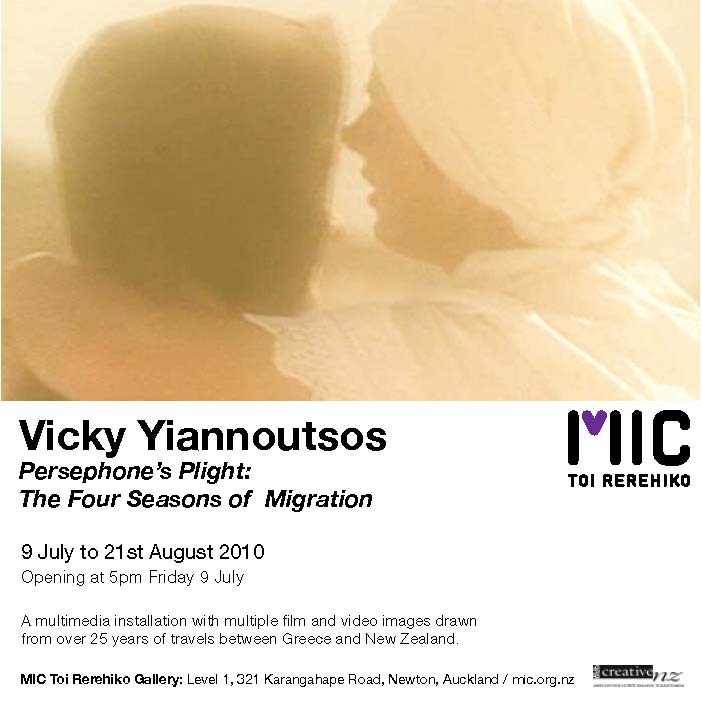 Yia Sas and Greetings to Family, Friends, and Colleagues.

As most of you know I've had a lifelong love affair with Kastos, Greece (the island that Emilio Yiannoutsos, my father, was born) and have been shooting footage there for over 25 years.

Mounting this exhibition with MIC has given me the opportunity to pull some of that footage out of storage and put it up onto walls and screens.

I hope that those of you who can, will make it to opening night here in Auckland on July 9th, 2010, or find time during the six weeks the exhibition is running, to pop in and see it.

Please find enclosed an invitation to the opening and a link to the press release.

http://www.mic.org.nz/events/exhibitions/persephoneplight/

Filakia,

Vicky

PS

For those of you who cannot cross the waters or travel the roads to be here - our thoughts are with you.

Maybe, one day, we can bring the exhibition to you.


Posted: Thu 01 Jul 2010